HAPTONOMY ON LINE 
Haptonomy articles in English : 
Haptonomy for future expatriate parents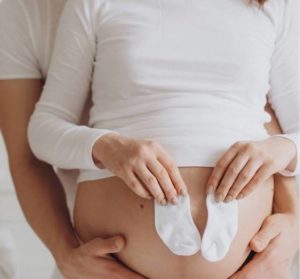 A departure as an expat, a first pregnancy announced, your life is accelerating. 
You've heard of haptonomy to « meet baby before birth » and find a way to gently prepare. But is the practice possible remotely?
We have a talk with Mrs Christine Chapuis, Haptotherapist, who follows many expats.
What is haptonomy ?
 » Hapto  » comes from the Greek  » hapsis « , which means  » tact, sensation, sense « .
 » Nomos  » corresponds to  » the law, the rule « .
Perinatal, pre and postnatal haptonomy is aimed at couples who desire and are expecting a child . This practice is a bit like meeting your baby early in life, long before birth. Getting to know him, giving him love and security, establishing a loving relationship.
How does a haptonomy session take place ?
First of all, in a warm and welcoming atmosphere, the haptotherapist guides future parents to learn to feel, to be attentive and
to be in the « Presence Haptonomic » – a new way of being present.
She then demonstrates how to gently get in touch with baby, by being attentive and how to contact with hands on mum's womb welcoming and padded lap.
How does it work ?
Baby is a being in the « World of Sensation ».
Haptonomy solicits and awakens the brain's subcortical neurological pathways in baby and in the brain of his parents.
Sometimes – for the First Time – experienced as a revelation.
These are linked to direct sensations in the present, to be in tune with your baby and meet him from the start of his life.
➡️ The first sessions are devoted to the discovery of the « haptonomic thymotactile contact ». These aim to live, in one's physical experience and sometimes for the first time, a state of basic security, in completeness – a source of joy in being recognized and confirmed affectively.
➡️As a haptotherapist, I show the partner how to get in touch with his wife and how to secure her .
➡️ Comforted in her being a woman who carries life, supported and loved, the mother-to-be discovers a state of internal security. This allows her to abandon herself in confidence in what she is experiencing in the present, far from thoughts and possible worries.
➡️ Then, I guide the father in contact with his baby . Contact him, call him to manifest himself, respect his needs, his desires in his sleep-wake rhythms, rock him, soothe him, invite him to play, follow him in his impulses, guide him under the hands to find comfort.
How many sessions ?
A course of 3/4 sessions is possible to discover Haptonomy.
For a complete course, 8 to 9 prenatal sessions are possible. The three Dad, Mum and baby (or more, if there are several babies) meet in fun and joy,
get to know each other and develop their bond.
➡️ A session is dedicated to the father so that he feels within himself the effects and benefits of haptonomic contact, in what it brings good and sweetness to his wife and baby.
➡️ Helping baby to move with ease and gentleness, in the good lap of his mother who surrounds him, offers to deepen the bond between father and baby, mother-baby, father-mother-baby. But also to develop a relationship of tenderness within the couple , more united and complementary.
➡️ The couple gradually discovers their resources as a woman and a mother, a man and a father, and deepens their relationship in a bond of tenderness. Each is then fully confirmed and recognized: father-mother-child, and can thus blossom freely.
At birth, helping baby together to propel themselves from the fundus to be born brings power and assurance, to be there, well supported.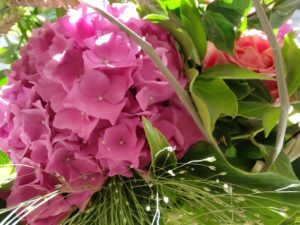 Do you follow many future parents abroad ?
For parents who travel, it's a way to feel supported and accompanied. This complements the contributions of other professionals in the country of residence.
For future expatriate parents, haptonomy helps them to gently take their place as parents. While keeping a link with the country of origin , which secures for the future…
The perinatal haptonomy support that I offer seeks to combine harmoniously with the practices and cultures of the country of residence.
Indeed, it is important that haptonomy can be integrated into what is possible with these practices.
Is the presence of the father compulsory ?
The presence of the partner is strongly recommended .
If he is not available for professional reasons, I ask the couple to choose a trusted person to accompany the mother and baby in their discoveries.
If the mother is alone, she can choose a person (friend, family) who will accompany her during the sessions in order to open up the relationship with the baby to the outside world.
And this all in confidence, to be assured of constant support and comfort .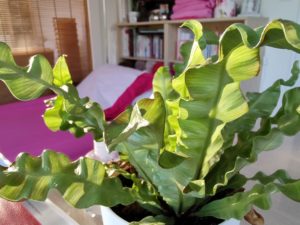 How does a remote session take place… it may seem really difficult, since we are in contact ?
The sessions last 1 hour 30 in video with an accompanying document for each session.
➡️Before any course, a welcome guide is sent to parents by e-mail. It describes the course of the meetings and the practical arrangements.
➡️From a distance, with a great « Haptonomic Presence », I guide the partner step by step to gently enter into contact with his wife in a very specific way. It is called  » thymotactile contact « , which is related to feelings and emotions.
➡️As soon as this contact occurs, there are very important relaxations in the mother. She calms down and surrenders in confidence by the comfort proven in safety. At the level of the bosom, which has become softer, baby's living space is getting bigger.
➡️Then, I guide the partner to wrap his hands around the base of his spouse. Baby then begins to feel a gentle rocking with mom.
➡️All this space linked to mum's affectivity (that is to say linked to what she feels, her sense of security, of love, etc.) allows the lap to relax. So, with my hands on either side, I guide mom to be in touch with baby. Then his partner to contact the mother and then the baby.
Each step of the contact is finely guided during the sessions.
And to finish…
Gradually, the couple discovers that
their baby already recognizes them
and that he modulates his responses according to the feelings of each. 
Sometimes he follows or lets himself be lulled by invitations from adults. 
Sometimes, baby is proposing in turn and invites adults to follow his games. 
Little by little, baby's discernment is initiated and develops in what is good for him, for mum and dad. 
This will continue throughout his life with the support of his parents.
This course is helpful during pregnancy, for giving birth, for the couple and the family 
and for whole life of the baby wirh a entire Affective Security !!
But also to prepare quietly, far from the necessary health examinations,
in the tenderness of the bonds that are formed and strengthened until birth.
Mrs Christine CHAPUIS – Haptotherapist, Haptonomy Clinician
👉If you would like support in haptonomy, please contact me very early, at the beginning of your pregnancy.
Start of the sessions when the parents wish and from the 2nd or 4th month to birth.
For a complete course, parents receive an access code to the  » Espace Parents » which provides a lot of information on haptonomy
(perinatal advice, suggestions, ideas of parenting) from the beginning of the pregnancy, for the couple of parents, for their child's life in-utero until 30 years about in adulthood.
👉 International consultations (French time) take place:
Tuesday to Friday from 8 a.m. to 6 p.m. (French time)

Wednesday from 8 a.m. to 3.30 p.m. (French time)
in Femme Expats
MATERNITY – MY LIFE ABROAD – EXPATS
---
Pre- and Postnatal Haptonomic Communication, Affective Security and Development
 » It allows the parents to form affective and very concreteties with their child very early in the pregnancy.
This accompaniement completly changes the courses of the pregnancy as well as the global developement of the child after his birth.
It allows for a mutual relationship to develope where the child receives affective confirmation from his parents and is in turn able to reciprocate this affective confirmation.
Haptonomy as always postulated what neurosciences are now just beginning to prove :

affects, emotions and feelings are of capital importance
for the developement of the
psychological life and intellectual capacities.
Because its approach is unique, pre- and postnatal haptonomic accompaniement constitutes the most elaborate and powerful general preventative tool currently at our disposal on the physical-psychological and affective levels. « 
[…]
Haptonomy leads you into a highly-subtle world.
This world is subtle because it is small in size and because it is a relatively opaque universe.
Initially, it manifests itself to us through several (…) membranes, amniotic liquid, the uterus, abdominal muscles, the adipose panicle, and the skin, particularly at the beginning of pregnancy.
These are very delicate sensations that cannot be easily felt or understood without appropriate instruction. The complexity of the interactions involved is another reason that the intrauterine world is so subtle.
Before birth, the child is a being capable of manifesting its desires, pleasure, and displeasure,
but its behavior is enormously influenced by the mother-child relationship, the father-mother-child relationship,
and the father/-child-mother relationship, and the parent-child relationship.
The entire haptonomic approach is based on the concrete phenomenality described by Frans Veldman, which makes its effects foreseeable, verifiable, and reproducible.
It is based on the effects of the activation of sub-cortical regions on the regulation of the neuro-muscular system through the gamma fibers during affective contact.
[…]
This is also an approach that cannot be practised in a group setting, since the subtlety
and the highly-intimate exercises involved cannot be fully experienced under such circumstances.
[…]
Ideally, we start as early as possible in the pregnancy in haptonomic phenomenality discovery sessions to improve the mother's understanding of our orientation
relative to delivery.
When we are lucky enough to use this early approach, we observe that the mother is able to feel the baby's movements much earlier.
[…]
It takes us a certain time to help parents develop this way of thinking and integrate it into their daily lives.
[…]
The father is in a completely different situation from the mother, since he calls the child from the outside.
To do this, he uses his hands and voice, and especially his presence near the mother and child.
The father can call to the child in many different amusing or subtle ways, which are all tender and confirming for the mother and the child alike.
Tactile contact is a powerful language, and requires some degree of instruction.

This educational process may be more or less difficult, particularly in an era when many adults are deprived of tactile skills.
[…]
The invitation can also take much more subtle forms when the parents and the child are truly in affective harmony
such that each participant reaches out sufficiently beyond him or herself in a specific act of proactive anticipation,
which is known in our field as "happerception."
[…]
From birth, well-accompanied children have better posture tones than children who did not receive haptonomic contact during pregnancy.
Well-accompanied children are calm, and exude serenity among those around them, and are consequently autonomous.
To read the entire article : Pre and postnatal Haptonomic Accompaniement 
---
Haptotherapy for children and parents: The potential effects and how it works
Roos Terpstra – International Journal of Haptonomy and Haptotherapy – 2021
The purpose of this study is to investigate the potential effects of haptotherapy, and how it works for children and their parents.
 » Haptonomy, developed in the nineteen-sixties by Frans Veldman, is a specific vision on human beings.
Human emotion and human emotional experience are central to haptonomy, as well as the instinctive interaction between people and with the outside world.
This vision of human beings is based on the premise that the body is connected to the limbic system in the brain.
The limbic system is a part of the brain that is involved in emotion and emotional memory, among other things. 
Haptotherapy is based on this same vision of humanity.
Haptotherapy is a type of psychosocial therapy that aims to help the client to connect with their physical and inner sense of feeling. »
To read the article : Haptotherapy for Children and Parents
---
Philosophy behind science : Confirming affectivity, the dawn of human life :
The pre-, peri- and postnatal affective-confirming. Haptonomic accompaniment of parents and their child.
Frans Veldman (2001). Neuro endocrinology letters. 22. 295-304. 
This article gives a short introduction to the science of Haptonomy
and more specially to the application of its specific phenomenality of psychotactile affective contact
and interaction during prenatal and postnatal life and during childbirth.
The neurophysiological implications and the influence of this approach on the pain threshold are briefly mentioned,
as well as psychological influences on the postnatal development of the child.
Confirming Affectivity, the Dawn of Human Life
---
Does haptotherapy benefit mother-child bonding in women with high fear of childbirth ? 
Gert A. Klabbers, K. Marieke Paarlberg and Ad J.J.M. Vingerhoets – 13 Janv. 2018
 » Mother-child bonding (MCB) can be considered as positive thoughts and feelings of the mother towards her child. 
Ideally, these thoughts and feelings develop in pregnancy several months before a child is born, and
according to prenatal attachment theories, they will facilitate ante- and postpartum maternal behavior and caregiving (Brandon et al., 2009).
The development of feelings of bonding is facilitated by the physical development of the fetus and by psychological adjustments accompanying the upcoming motherhood.
Mother-child bonding or MCB has the function of securing the nurturing and protection of the child and positively influences maternal health practices during pregnancy and postpartum.
Because of the importance of Mother-child bonding, we wondered whether haptotherapy positively influences Mother-child bonding in women with severe fear of Chridbirth. »
Does haptotherapy benefit mother-child bonding in women with high fear of childbirth ?
Treatment of severe fear of childbirth with haptotherapy: design of a multicenter randomized controlled trial
---
Impaired ability to feel : indication for haptotherapy
Gert A. Klabbers Ph D – International Journal of Haptonomy and Haptotherapy – 2020
 » People can think and act, they can be conscious of perceiving themselves, feel the space around them and have a sense of other people.
People can empathize, intuit, imagine, sympathize and, above all, they can be aware and become aware of their own and other people's inner feelings.
However, what feelings are normal, when is the ability to feel impaired,
and how can someone with an impaired sense of feeling know what is normal?
If small child falls and is in pain and cries, what do we do ? 
Do we write the child a letter, start a discussion group or take the child onto our lap ?
Most people, when asked, feel what the answer should be.
However, if that intuitive knowledge is impaired and no longer functions well,
then this can impact one's sense of one's own feeling and of other people's feelings.
An impaired ability to feel can be understood through the example of shaking hands without feeling any involvement, which is also a metaphor for many other situations in human contact.
For example, you might shake or squeeze somebody's hand without feeling the other's hand or the other as a person and without allowing yourself to feel anything.
If this occurs unintentionally and undesirably in daily life or at work (and not only when shaking hands), this may indicate an impaired ability to feel, which can be examined and treated by a healthcare haptotherapist.
To read the article : Ability to feel
---
Plaquette Haptonomie et Psychothérapie
PDF : Plaquette_Cabinet Haptonomie Angers_Christine CHAPUIS_2015 – 2023
Affiche Haptonomie périnatale
PDF : Affiche_Cabinet_Haptonomie_Angers_Christine CHAPUIS_Haptonomie périnatale
---
Cabinet Haptonomie Angers
7 rue des Bosselés, St Sylvain d'Anjou – 49480 VERRIERES EN ANJOU
ANGERS – 49 – Maine-et-Loire – FRANCE
Tél. (+33) 2 41 27 39 14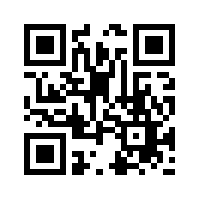 ---
Partenaires & Référents :
Membre du Réseau des Professionnels de la périnatalité en Région Centre-Val de Loire
Membre INPP – International Network of Psychotherapeutic Practice
Membre IPA – International Psychoanalytical Association
Membre Revue In Analysis
Membre WFN – World Federation of Neurology
Membre Yale University – Psychology Department
---
---
OVH : 
---